To turn the computer off and on a switch was mounted in the ashtray as well as a power light to tell when the computer is turned on.
---
So you are probably wondering why I did this, why not just get a Rio and a tape deck adapter, right? First of all, I wanted to show that mp3 has high quality. I'm sick of people telling me it looses bass or detail. Sorry, it doesn't. I have 600 watts of bass to prove it too. I also wanted to make the installation completely hidden so it didn't look stupid and didn't get stolen. (yes, my car does have an alarm) I've seen a lot of car mp3 players made, but none that interface into a high quality stereo. My stereo is all Alpine and Rockford, good stuff. If you put the keypad under the driver's seat and close the ashtray, you can't tell there is a computer in my car, not even in the trunk.

Well, I promise I'll add more details later about how it all works and how it is installed, but here's some pics to keep you interested.
---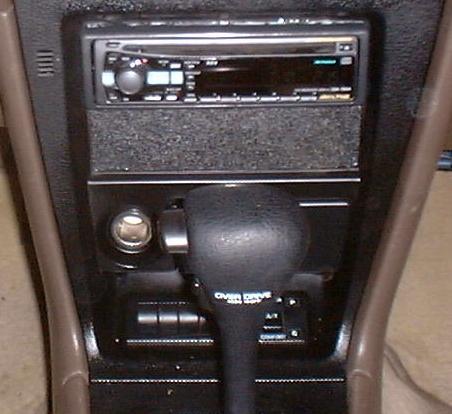 This is a shot of my CD player with the ashtray closed. Looks like a normal kid's stereo so far.
---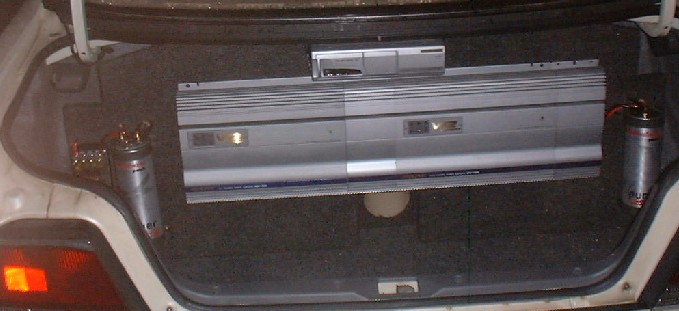 This is my trunk. Like I said, you don't see a computer do you?
---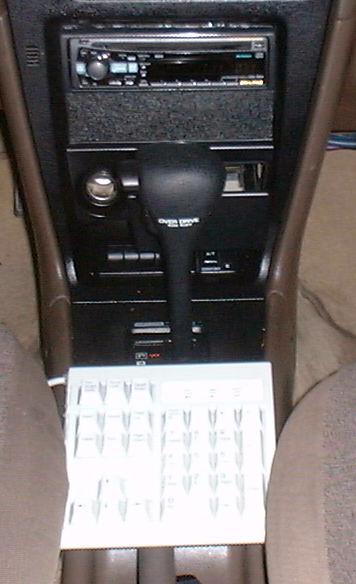 Ok, this is the keypad. It looks kind of cruddy, so I'm going to make a wireless remote, so until then this will do. Also notice the light in the ashtray that indicates if the computer is on. I need to get a better shot of this.
---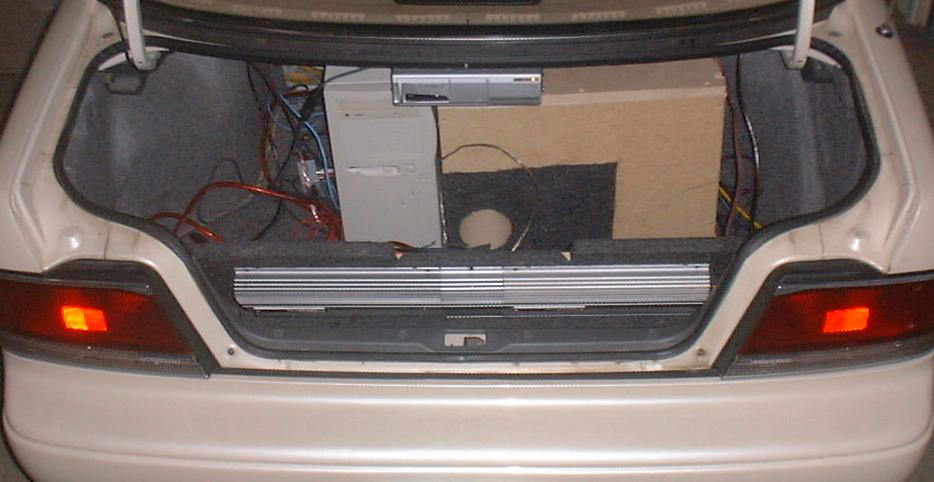 Here it is, the actual computer, and the wires that go with it, along with the box for my sub. I know this is kind of messy, but I think I'm going to redo the trunk (again) and put a second sub in.
---
I hope you all enjoyed the show. If you have any questions or gripes, let me knowjoe@1043.net